Loyola Marymount University sits up on a bluff near the ocean, permitting beautiful views of the basin of Los Angeles. Since it's so close to the ocean we often get fog in the morning and wind in the afternoon. Here's a couple pictures of our foggy morning today.
The William H. Hannon Library: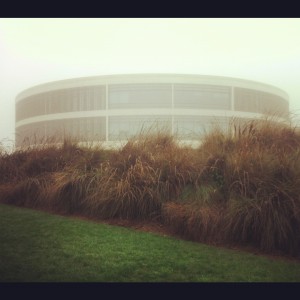 A shot from the library, of Palm Walk: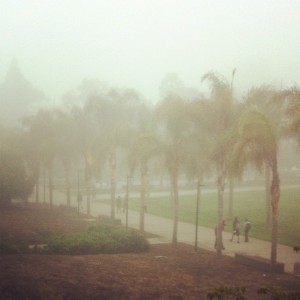 See some of my other Instagram photos at http://instagram.com/orgmonkey or on flickr at http://www.flickr.com/photos/orgmonkey/.