Marie Kennedy on Jan 9th 2013
Ooh, lookit! I just got this alert in my e-mail and I'm excited to share with you that I'm presenting a Springer Lunch & Learn session at the upcoming ALA Midwinter conference, in Seattle, WA. I'll be talking about the basics of marketing for e-content, what I've seen libraries do to market their electronic resources, and get you all PUMPED UP to develop your own marketing plan. Join us? Register at http://www.regonline.com/Register/Checkin.aspx?EventID=1182070.
Many thanks to Springer for giving me the opportunity to talk about a topic I really love.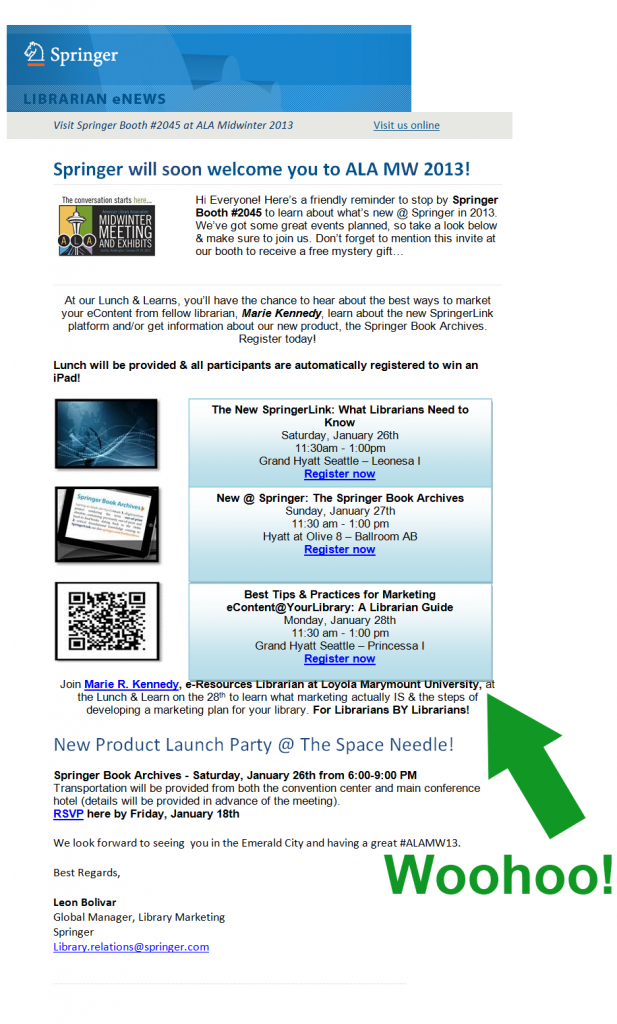 Filed in book,e-resource mgmt,library,marketing | 2 responses so far|