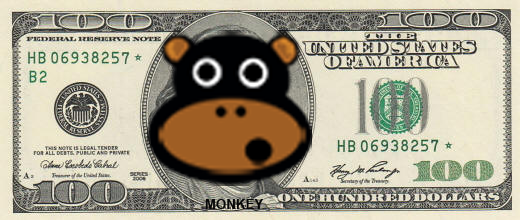 I don't know if it's because I've just been through the book publishing process and am extra sensitive to page design, but I think the layout of my new article at Collaborative Librarianship is really nice. Take a look? Shout out to @jokrausdu for taking such good care of my latest endeavor. I slipped him one of these monkey bucks for his effort.
http://collaborativelibrarianship.org/index.php/jocl/article/view/204
Collaborative Marketing for Electronic Resources: A Project Report and Discussion of Implications
Collaborative Librarianship, Vol 5, No 1 (2013)
Abstract: This article reports on the design and findings of a project concerning the feasibility of a collaborative model to benchmark the marketing of electronic resources in institutions of higher education. This inter-national project gathered 100 libraries to move in lockstep through the process of a typical marketing cycle that included running a brief marketing campaign and reporting findings to each other. The findings show good reasons and strong support for this kind of model.